Concert Teardrop

The Concert Teardrop I built during my Apprenticeship at Bear Meadow, and currently play, may be the last dulcimer I ever need to own. I have yet to play an Appalachian dulcimer that can compare with the responsiveness, clarity, and variety of voice produced by this instrument... I highly recommend all Bear Meadow dulcimers, but if you're looking for a less expensive instrument that in no way sacrifices voice, volume, projection, responsiveness or playability, this Concert Teardrop is the instrument for you.

Thomas Wheat
Bear Meadow Apprentice, Class of 2009

Concert Hourglass

Finally I have your dulcimer with me. It is a really, really good and beautiful instrument. Fanastic craftsmanship, nice woods, beautiful proportions. And the tone is really gorgeous.

Thank you!
Francis Biggi
Doyen
Centre de Musique Ancienne
Haute Ecole de Musique
Conservatoire Supérieur de Musique de Genève
I recently purchased a custom Concert Hourglass dulcimer, and of my four top-of-the-line dulcimers, it is the one that that my hands find to be the most comfortable and satisfying. Dwain expressed concern about the effect that the shorter vibrating string length (26 inch) might have on the instrument's tone quality, but I was thoroughly delighted when I finally heard its sweet, warm tone Ð a particularly suitable sound for the finger-picking style music that I write, It is becoming the dulcimer that I play the most when I play for my personal pleasure.

Paul Furnas
California
The Swan

My Swan arrived today! It was a precious moment, after all this time, to finally see and play it.

It is all I imagined and more. It is so, so exquisitely beautiful. The sound is so lovely and I also enjoy the low action. And to be able to play standing up feels so good. Such wonderful resonance and volume. I also put it through the amp and the sound is crystal clear. Beautiful tone.

I am so, so overjoyed with my new dulcimer. Thank you so much.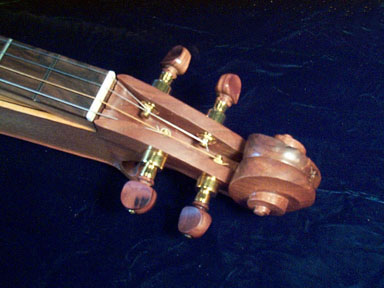 Baby Grand
Dwain Wilder, the successor to Walt Martin's Sunhearth dulcimers has designed and built another excellent instrument that brings a top-of-the-line shorter scale baritone dulcimer to the market place. The walnut and spruce combination makes a sound box that has
excellent tonal qualities. The Bear Meadow "Baby Grand" looks gorgeous, sounds excellent and is a pleasure to play.
---
My Baby Grand sounds wonderful! It is truly a beautiful instrument and you are a Master Craftsman. It is exactly as I wanted, a crafted instrument to hand down to my children and they to theirs, to be cherished through time. You created it with Love, I play it with love.
Thank you again,
Martha Mordecai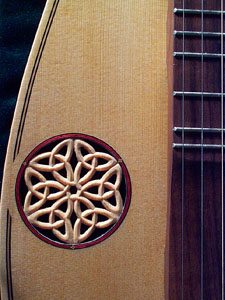 Concert Grand
The Bear Meadow Concert Grand Dulcimer is a wonderful instrument, incorporating superior materials and workmanship. It possesses wonderful clarity and warmth and a balanced tone, not found in many similar instruments, that is a pleasure to hear...

Bob Payne
Songwriter, guitarist, vocalist
Host of the Monday Night Open Mic
at Coffee Catz in Sebastopol, CA.

---
I am thoroughly enjoying my new Bear Meadow Concert Grand Dulcimer - wow! It is indeed a great source of pleasure to me and all those who listen to me sing and play. I'm loving the extra frets which are giving me lots more options for chords and writing songs. The depth of sound is developing wonderfully and people always comment on the beauty of the actual instrument as well as the deep, sweet, rich sound.
Dwain was extremely helpful in organising to get the dulcimer to Australia safely. There were a few things to iron out after receiving my Dulcimer and I found Dwain to have great integrity in dealing with all my questions and issues. He was very responsive and respectful in helping me solve some minor problems and I am very grateful that from start to finish Dwain was there for me with great information and the ultimate delivery of such a magnificent instrument. This dulcimer brings such joy into my life and into the life of all those who share my music. Thank you from heart to heart.
---
This is indeed the finest Concert Grand! Its craftsmanship is flawless -- the carving, the inlay, the "fit and finish" -- all impeccable. And of course the sound... well, there are no words... it is gorgeous! And the aroma of wood and glue -- what sweetness! I sat with it on my lap for the longest time, touching it, smelling it, inspecting it, rubbing my finger over the carvings. At one point I closed my eyes and ran my fingers along the valley carved into the peghead where it meets the body of the instrument -- it was a seamless connection! Still I had not played it -- more delayed anticipation.
But finally, that first strum with the fleshy part of my finger, and then the smile and contented sigh at its beautiful voice. What to play first?! An hour later I was still playing and exploring, and finding exotic chords that ring absolutely true! Oh my -- what a perfect instrument. Yes, the finest concert grand you have ever built -- and it's my very own. Thank you, dear friend.
She's alive, she's alive... From the moment I lifted her from her case, I knew this dulcimer was special. The whole body quivered and resonated like a living thing, waiting to sing. And does she sing; warm and sweet, like dark honey. Her softest notes float gently through the room, quiet but perfectly audible. When I crank her up, I can keep pace with the fiddles. And the workmanship is as lovely as her voice. Dwain perfectly captured the spirit of the creatures in the 11th century Viking brooch I brought him as a concept for the soundhole rosettes, giving them life, perfectly melding them into his Concert Grand. This is my dream dulcimer; I will treasure her for the rest of my life.
Kate Gordon
Owner of the original Urnes Concert Grand
See the Ordering Page for ordering details.
See the Price List for price details.